Amongst all this chaos ( Covid-19 ) in the world we feel it is our duty to highlight especially now more than ever, just how important it can be to have your wedding day filmed.
So how can having your wedding filmed help?
In regular times, a wedding film is a stunning way of how to remember one of the best days of your lives. It is a medium that can help you re-live all of those precious, emotional (and fun!) moments like no other can. 

In light of the Coronavirus, having a wedding film now, could be more important than ever in helping to show your wedding guests that were unable to make your wedding, just what took place on the day. We our offering special packages for your wedding day at this time if you want to know more please get in touch.
Why now more than ever you should consider having your wedding filmed!
Here are our top 7 reasons why a Wedding Film for your Wedding is a necessity!
1. A Memory You Can Cherish For The Rest Of Your Life
Your wedding day is a once-in-a-lifetime event, but your wedding film allows that day to live on forever. While some memories are bound to fade over the years, having every moment on film the incredible speeches, all those laughs and candid smiles and tears throughout the day, and much more is a truly priceless benefit of hiring a wedding videographer.
The beauty of it all is that you can re-watch and re-live those memories for the rest of your lives!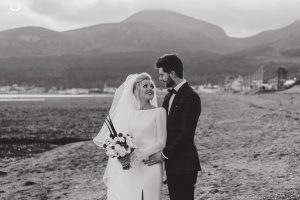 2. Wedding Videos are shareable
Most videographers upload your video to Instagram, Vimeo, Facebook, etc. and you can easily view your video anywhere. The sad truth of the matter is that there will always be some friends or family members who won't be able to attend your special day. So having a film will allow your loved ones to be part of that special day, and relive the magic over and over again with you. Now everyone has a front-row seat and you can share it all over your social media channels! video helps family members and friends who were unable to attend feel like they were actually there.
---
3. A wedding videographer may not be as costly as you think
A lot of couples will have a budget for their Wedding all sorted and locked down with their suppliers. Then as the date approaches, they realise everyone has been telling them to hire a Wedding Videographer, and you may think it is quite costly to have one, but that's not the case. We offer a multitude of different options and packages to custom and tailor specifically to your Wedding. We absolutely understand Weddings can be expensive, so we work with you to find a price and package that suits you and your wedding the best.
4. A keepsake for your future children
Your wedding film will be an invaluable heirloom that you can pass down to your children. The future family you might not have even thought of yet will get to see and know you on the best day of your life in a much more real and personal way than through your wedding photos. Additionally, if you're having a traditional wedding, you will likely have your entire family together in one place. How many times in life will that happen? Probably not many. So, having a wedding videographer document your entire family in that season of their lives is an invaluable gift you will be giving yourselves and your family that will live on indefinitely.
---
5. Wedding films are an art form in their own right
Modern wedding videos are so much more than just documenting the day (while that is important); they are an art in themselves. Wedding Videographers are more skilled and proficient than ever before. With the latest 4K Cameras for Ultra HD footage of your vows, Drone footage for Aerial Videography, Audio Recorders to hear those amazing speeches, and Gimbals for smooth tracking shots down the aisle. A well-produced wedding film can make you laugh, make you cry and have you saying "aww" throughout.
6. Video captures raw moments
A picture paints a thousand words but a video says even more. The opportunity we have as videographers is not only to document the formalities, but to capture the raw, emotional moments between guests, family, friends and you as a couple. So often the feedback we get from our couple's is how surprised they were to see certain moments filmed that they didn't realise we had been there to capture. Also there is a lot happening on a wedding day that it'd be easy to miss something, especially when you're the centre of attention you can easily get caught up in the day. Your videographers will be there to film not only you but your guests as well and all the antics they get up to!
7. No Regrets, No Do-Overs
Your Wedding is something that happens once in a lifetime. We have bumped into so many married couples who regret not having a Wedding Videographer capture their special day for them, and we're here to make sure that you don't end up in the same boat! we also hear from couples many years later letting us know how much they LOVE watching their wedding film:
"Hi Andrew, Just Wanted to say we celebrated our 13th wedding anniversary and every year we love to watch our wedding film! Thanks" Kelly & Stewart 8th May 2007
These are our top 7 reasons to hire a Wedding Videographer! Please head over to our Films page to check out our latest Wedding Films.
Take care,
Andrew + the team ❤️